Insights
Up to date in no time
Monopoly ad too enticing for children, ASA rules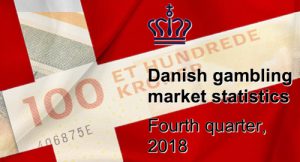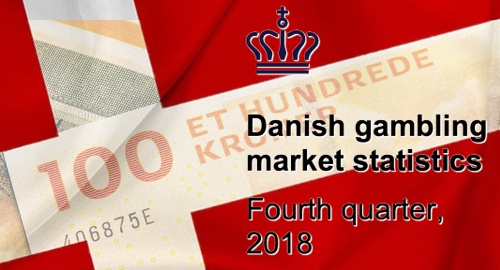 Online casinos claimed a bigger share of Denmark's regulated online gambling market in the final quarter of 2018, with most of those gains coming at the expense of sports betting.
Figures released last month by Denmark's Spillemyndigheden regulatory agency show locally licensed gambling operators generated total gross gaming revenue of DKK1.655b (US$248.5m) in the three months ending December 31, 2018, a modest 0.8% rise over Q4 2017 and 1.9% higher than Q3 2018.
Combined online and land-based sports betting maintained its status as the dominant gaming vertical in Q4 with revenue of DKK664m, representing a 40.1% share of the overall pie. But that revenue tally was nearly 7% down from Q417's DKK712.4m, and the decline would have been even greater considering that horse racing wagers were included in the betting stats as of Q118.
By contrast, the online casino share of Q4's overall revenue was up 4.3 points to 33.5% as online casino revenue rose nearly 16% to DKK554.9m, a new record high for the regulated market. Online casino revenue posted year-on-year gains in every month last year, hitting a peak of DKK206.7m in December.
Mobile channels accounted for 48.2% of Q418's sports betting revenue, down from 49.9% in Q417, marking the third consecutive quarter of year-on-year declines for mobile activity. By contrast, desktop wagering revenue gained 3.2 points to 18.5%, the highest quarterly figure last year. Land-based wagering revenue was down 0.8 points to 34%.
Land-based gaming machine revenue was down 3.3% year-on-year to DKK360.6m in Q4, while land-based casinos were down 2.8% to DKK88.2m.
For 2018 as a whole, Denmark's overall market revenue hit DKK6.44b, 7.4% higher than 2017. (That sum doesn't count lottery revenue, which rose 7.6% to DKK3.34b.) Betting rose 8.4% to DKK2.52b while online casino was up nearly one-fifth to DKK2.16b. Gaming machine revenue fell 5.4% to DKK1.4b and land-based casinos dipped 6.5% to DKK354.2m.
Denmark's ROFUS self-exclusion program had registered 17,687 names as of February 1, 2019, representing over 4k additional names than at the same point last year. Of these exclusions, 68.3% had opted for permanent bans from gambling with locally licensed operators.
In other Danish market news, Scientific Games Corporation announced Monday that it had extended and expanded its relationship with Denmark's former gambling monopoly Danske Spil. The companies have agreed to a five-year extension of their original tech marriage, while SG Digital will also provide a new front-end user experience for Danske Spil's sportsbook and will continue to roll out new product features as they're developed.